Composite of 11 images showing the stages of the eclipse. The first frame on the left was made at 1:14 p.m. The last frame on the right was made at 3:50 p.m. Total eclipse was at 2:41 p.m.. The orange tint of the ten partial phases is due to the color of the solar filter that was on the lens for those exposures.
A wide angle frame during totality. As if nature's light show wasn't enough, some knuckleheads in the crowd decided to launch fireworks. Really distracting! Of course, had I known in advance that they were going to do that, I might have put my camera in a different place for a better composition to include those otherwise annoying fireworks.
Amateur astronomer, Chris Plonski had some really nice telescope equipment and he knew how to use it. He said that when he was preparing for the eclipse, he discovered it was going to be too bright to see his laptop, so he repurposed a plastic storage box so that he could see the laptop screen.
An off-label use of eclipse glasses.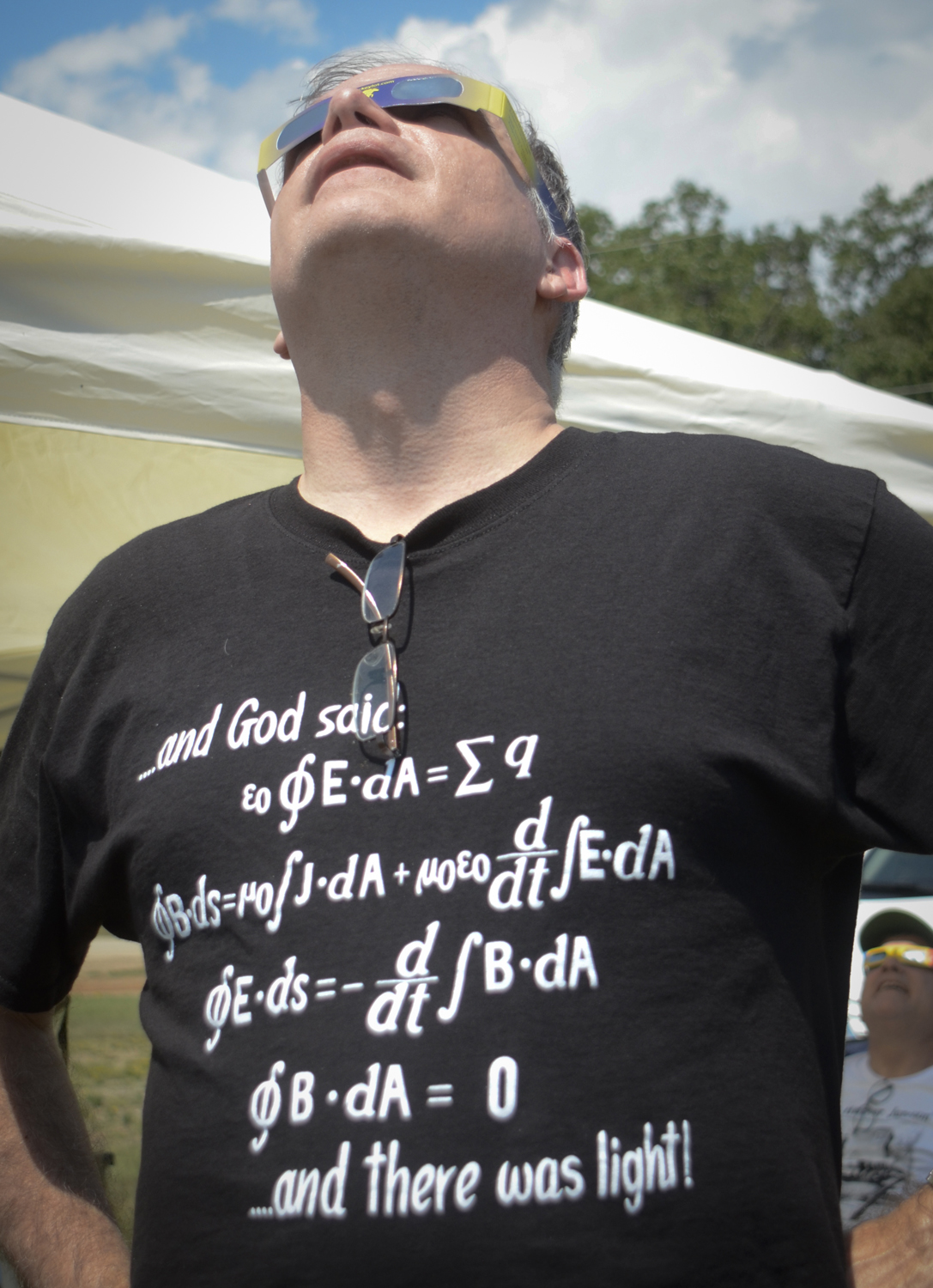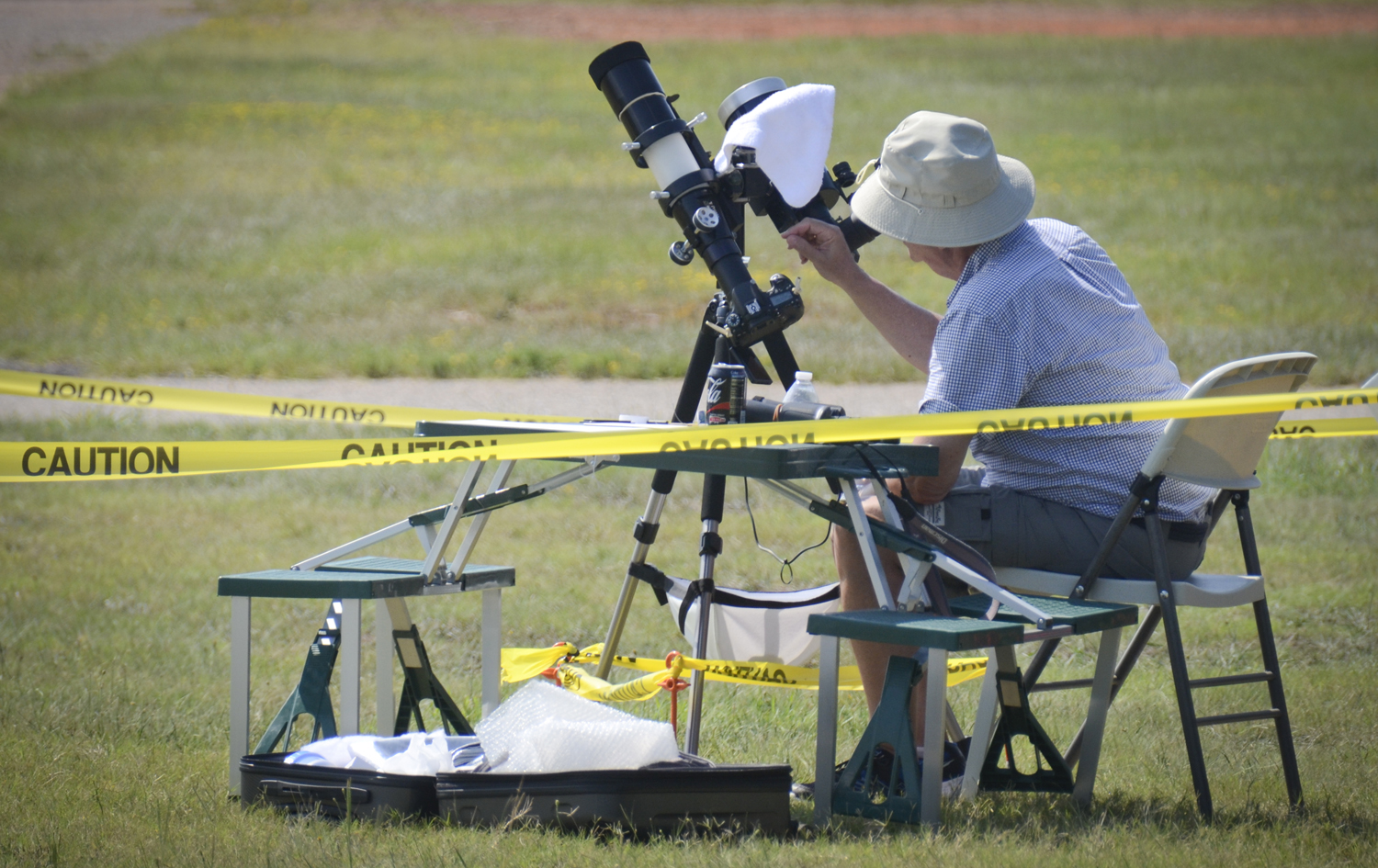 The man likes his personal space!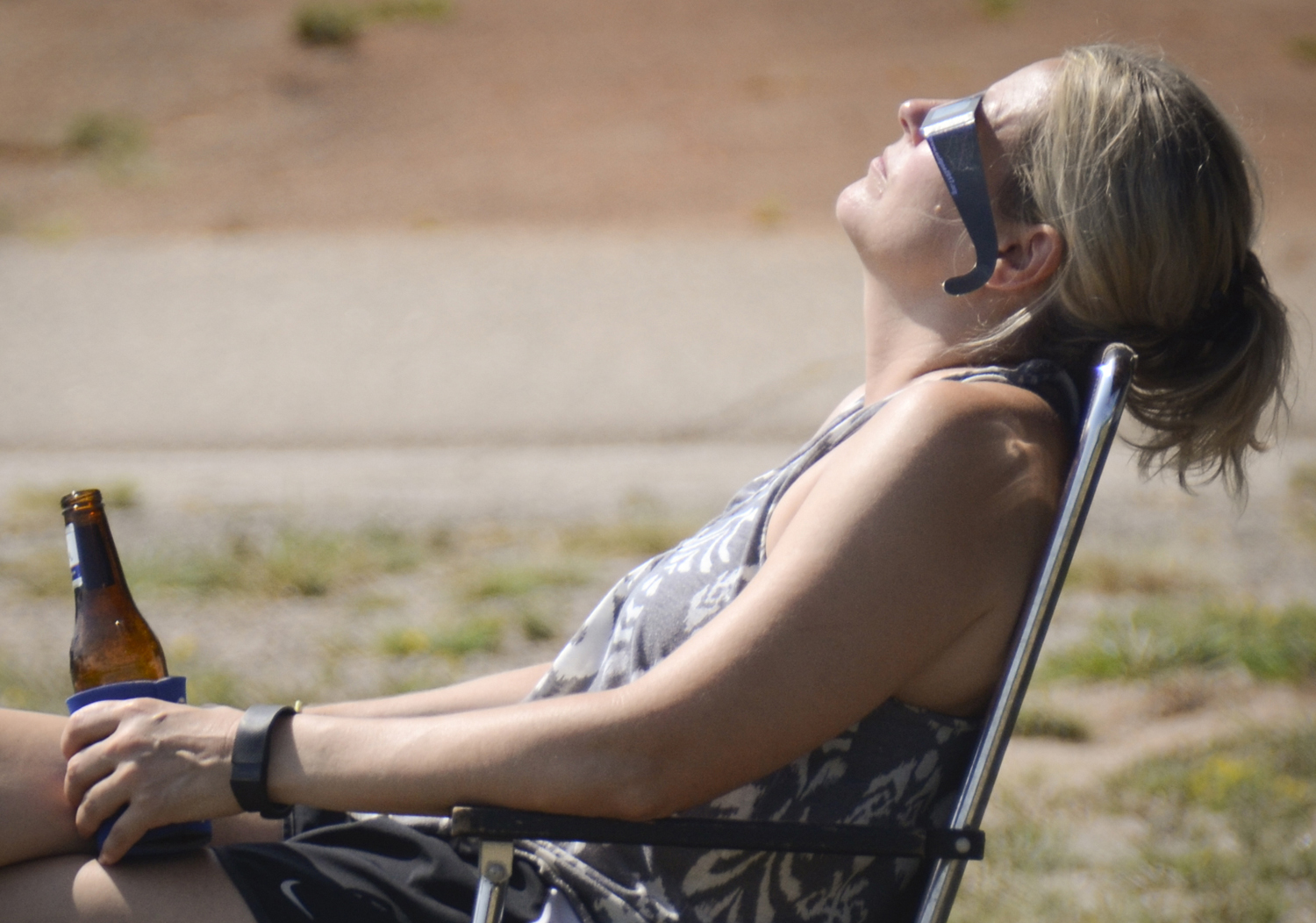 Some eclipse observers chose to sit back, relax, and let the eclipse come to them.
Having left Anderson, SC around 4:00 p.m., this was the post-eclipse traffic on I-85 northbound near Gastonia, NC at 9:00 p.m.
Solar Eclipse 2017